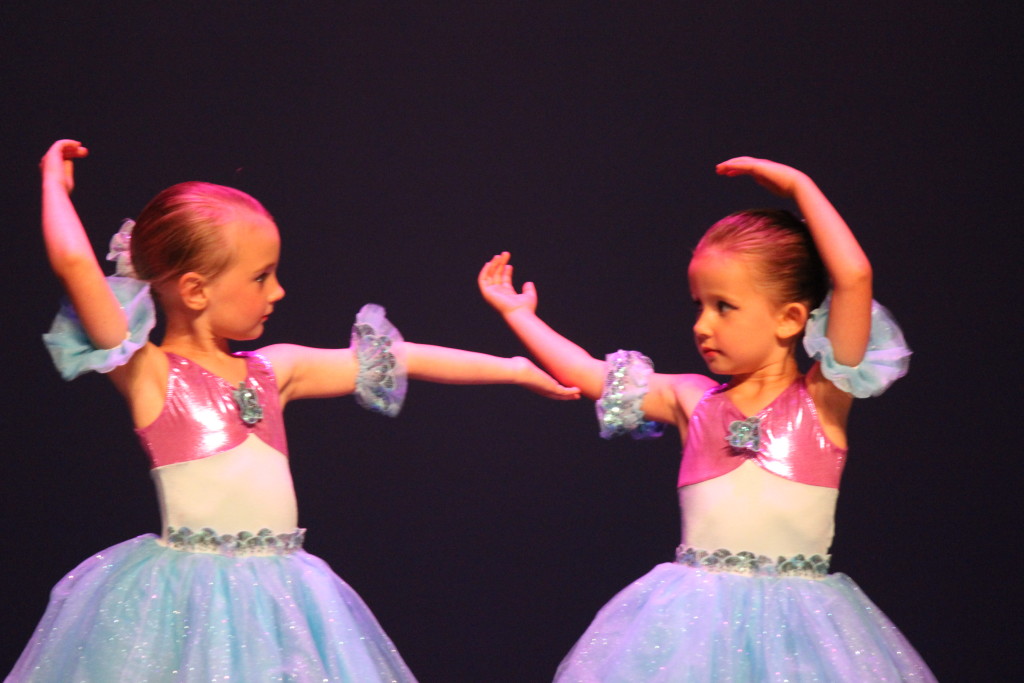 Come twinkle and shine in our specialized programs for dancers ages 2.5-5yrs.
Introduce your child to love the art of dance through our one-of-a-kind theme based classes that will keep your child excited for dance classes week after week, with caring instructors who can't wait to share their love of dance with your little one!
Twinkle Tot classes are basics of ballet, tap and hip hop and will incorporate intellectual concepts of self-awareness, creative expression, imagination, basic body/health awareness, and teamwork through a variety of teaching methods. These classes are upbeat and stimulating. Drawing on the child's wonderful imagination and boundless energy, the exercises are taught through song, story and role-playing, props and games.For both boys and girls with a variety of classes, days and times to better suit your schedule.
All of our classes age ranges overlap each level allowing dancers to be placed in classes that are suited for bother their age and their ability.
These classes will meet once per week and will be a part of one show in our Annual Recital. *We believe in a stress free recital experience for our parents and dancers, and one of the many ways we can do this is to provide Recital T-Shirt and a Recital DVD to each registered dancer at no charge. Costume fees are due November 1st, each class will have one costume fee except for the Tutu Tots Combo which will have two costumes. (Ballet & Tap)
These Twinkle Tot cuties will still the show!
Twinkle Tot Classes:
Funkarinas (Ballet)
Tutu Tots Combo (Ballet & Tap)
Bitty Boppers (Hip Hop)
Click here to register!
*some restrictions apply – contact the studio for details