All lesson are $95/month and are 30 minute private lessons
A Higher Note Music at The Art of Dance will help you learn music in a style that caters to your musical interest and unleashes your creativity. Whether you want to learn rock, pop, blues or classical. Since all our lessons are one on one with a teacher, progress is catered to each student, allowing for maximum attention and progress. Our teachers want you to learn music that you feel passionate about, so be sure to tell them what style of music you enjoy! A Music Book will be required for piano & guitar lessons and can be purchased at the TAOD Boutique.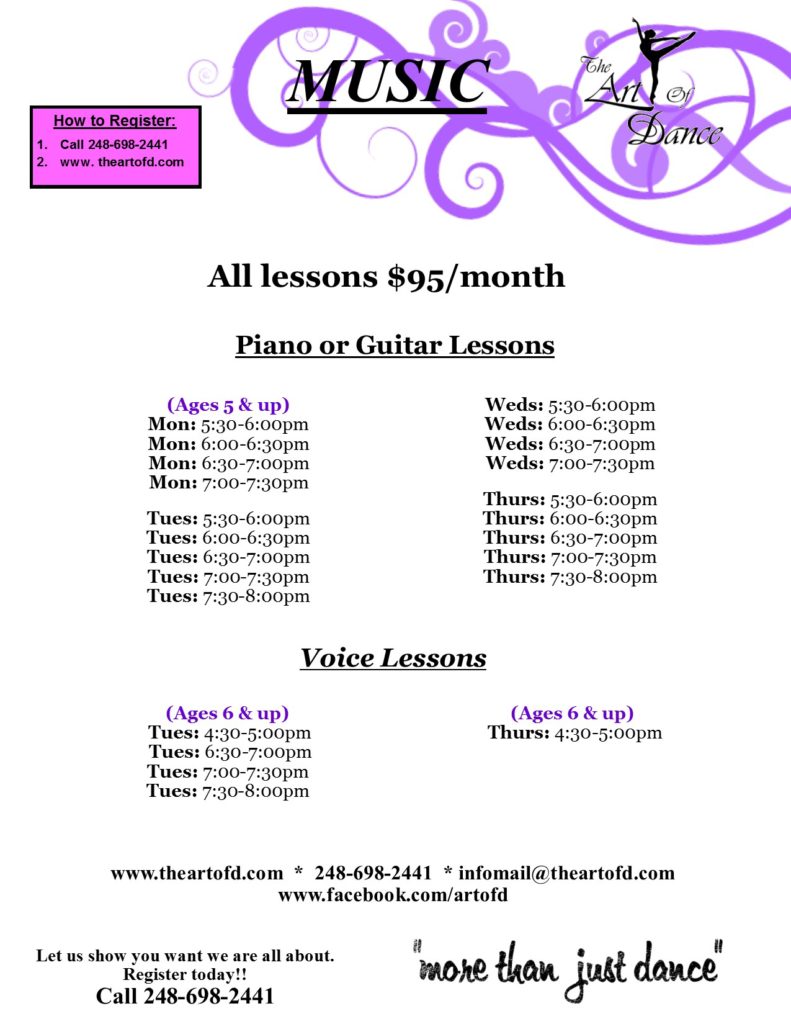 Piano & Guitar
Hi my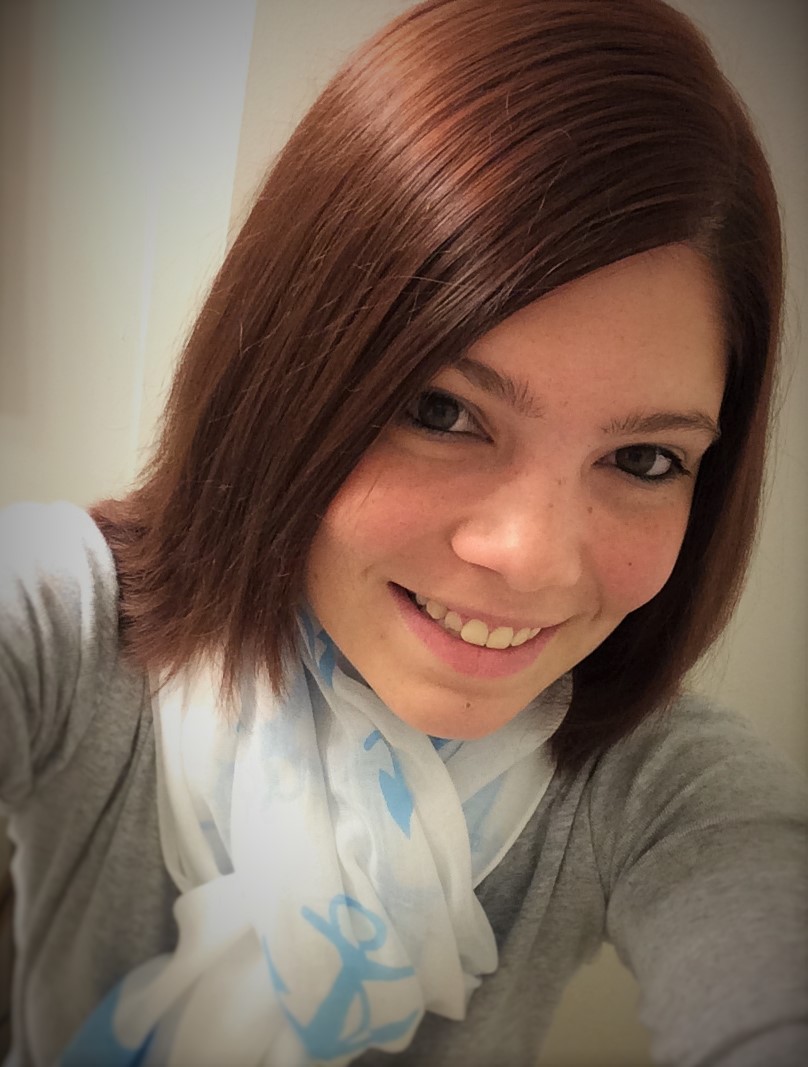 name is Miss Jessica Commyn, and I am very excited to be part of the Art of Dances' music program!
In The Art of Dance Music Program I want to get students excited about music. I want to create an environment where students are comfortable learning and expressing their own unique creativity. I will be teaching them through a wide variety of musical genres, styles and traditions, as well as allowing them to create and compose music. In addition to their usual practice, I want to help the students understand how music affects their daily lives. I believe music has a profound impact on a young student and I want to show them how to make connections in other subject areas. Students should be in charge of their own learning, and want to help them grow in their musical abilities. Music is a wonderful avenue for student growth in building knowledge, their own creative learning skills, and how they view themselves as an individual.
I am a recent graduate of Oakland University and just received my bachelors degree in Music Education. I have been playing piano since I was 8 years old, and have been teaching piano and clarinet for just a little over 3 years. I have competed in many piano competitions with the American Guild of Music and have come out with the highest honors. I have been involved with the clarinet when I was 10, and guitar when I was 14. Music is the greatest avenue for self-expression and I believe this to be true in my own life. I have performed in numerous chamber ensembles and for professional musicians in my collegiate career. When I am home I enjoy hanging out with friends and family, playing piano and guitar, and playing with my dog Brody.
Voice
Everyone can sing, so why take voice/singing lessons? Ms. Julie can help you improve your voice/singing through proper breathing, posture, tone production, intonation, diction, phrasing and ear training. She will help you gain confidence and consistency in your singing. Whether you want to sing for enjoyment, school plays, all county chorus or auditions, she will help you reach your full potential. Our lessons are designed to turn their dreams of the spotlight into reality.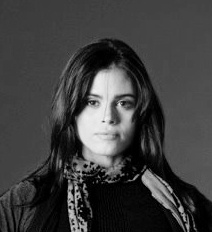 Hi I am Ms. Julie. Along with teaching Hop Hop here at The Art of Dance I am also the voice teacher for the music program. I am excited to share not only my love for the for dance, but also my love for the arts through voice lessons. I have been taking voice since I was 8 years old. When I moved to Los Angeles, I threw my self into learning more on how to teach voice and it became a passion of mine to share that with others. I am excited to teach you and help you find your passion for music.